How To Use SQWARE MEALS
•
Posted on March 05 2021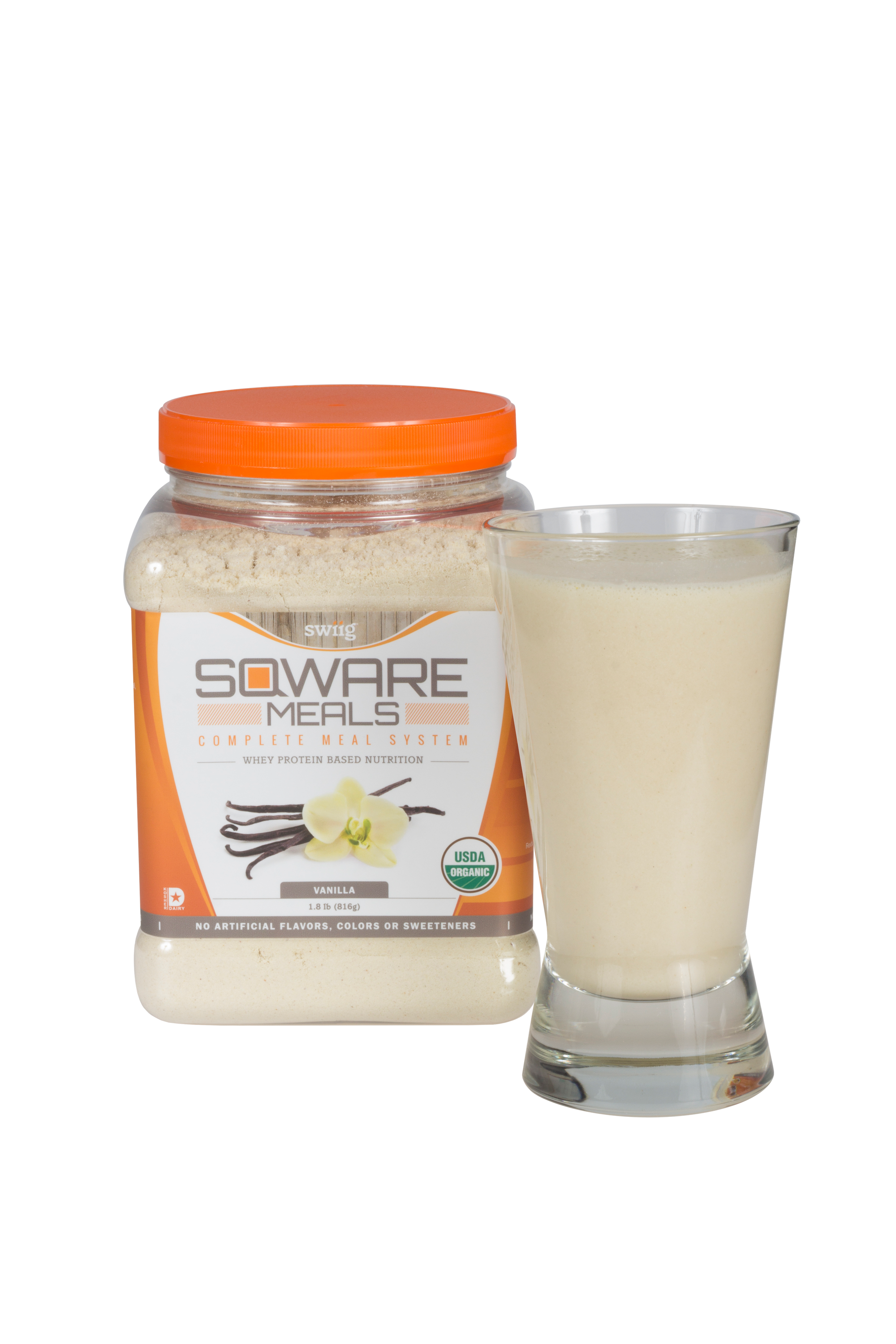 How to Use SQWARE MEALS
THE BASICS
A single serving (or shake) of SQWARE MEALS is 2 of the scoops provided in your SQWARE MEALS container (scoop sizes are not the same size in the Whey-Protein and tea versions). However, it's your body with your personal needs, so go ahead and adjust that however you see fit.
You can add more/less liquid until you get the texture and sweetness level you prefer. You can mix flavors and protein bases or add whatever suits your needs and feel confident using SQWARE MEALS as your base.
As you can imagine we've mixed up SQWARE MEALS a lot, since creating it, and our favorite way is as simple as could be' we just add about 12oz of cold water to one serving. We'll give you a bunch of other suggested recipes below.
BTW, you can place a blended/shaken SQWARE MEALS shake in the refrigerator overnight to drink the next day.
MIXING
There are 2 simple ways to mix SQWARE MEALS ' stirring/shaking or blending. You're sure to favor one way to the other, but either way, you're making a smart choice.
Stirring/Shaking: If you're using a thinner liquid, like water or unsweetened almond milk, you may find stirring in a glass or shaking (in a shaker bottle) with 12-14 fl. oz of your favorite liquid is the easiest and fastest way to enjoy a SQWARE MEALS shake. 15 seconds of stirring/shaking should get the job done. Another benefit here is less to clean.
Blending: If you're using thicker liquids, adding other powders, or heavier ingredients like nut butters or fruit, or you just want to throw in some ice, you'll likely find that blending is the way to go. Blending SQWARE MEALS makes a smoother, more consistent shake and helps integrate the other ingredients, creating more of a milkshake consistency.
Simple Blending Guide:
Cut down to 6-8 fl. oz. of your favorite liquid if using ice (about 1/2 cup)
Add 1 serving (2 scoops) of SQWARE MEALS
Add additional ingredients
20 seconds of high-speed blending is enough, but if your blender has a preset smoothie setting, use that.
ADJUSTING THE SWEETNESS & TEXTURE
Here's a few tips to help you make SQWARE MEALS perfect for you and your preferences!
Add more or less liquid to make your shake more or less sweet.
In the same way, you can add more or less liquid to make your shake more or less thick.
If creaminess is your thing, try using milk or a milk-substitute like almond milk. Any milk or milk-substitute can add to the calories and macronutrients of a SQWARE MEALS shake, so make sure to factor that into your goals and meal planning. 
As we mentioned above, blending your SQWARE MEALS shake is the best way to achieve a smoother, more consistent result.
ADDING FLAVOR & FUNCTIONALITY
Everything we do at swiig is about Clean Nutrition from Clean Sources, so although we think SQWARE MEALS is great on its own, we love the idea of customizing your shakes to meet your goals and preferences. There are a bunch of things that you can throw into your daily shakes to help you reach those goals and satisfy your preferences.